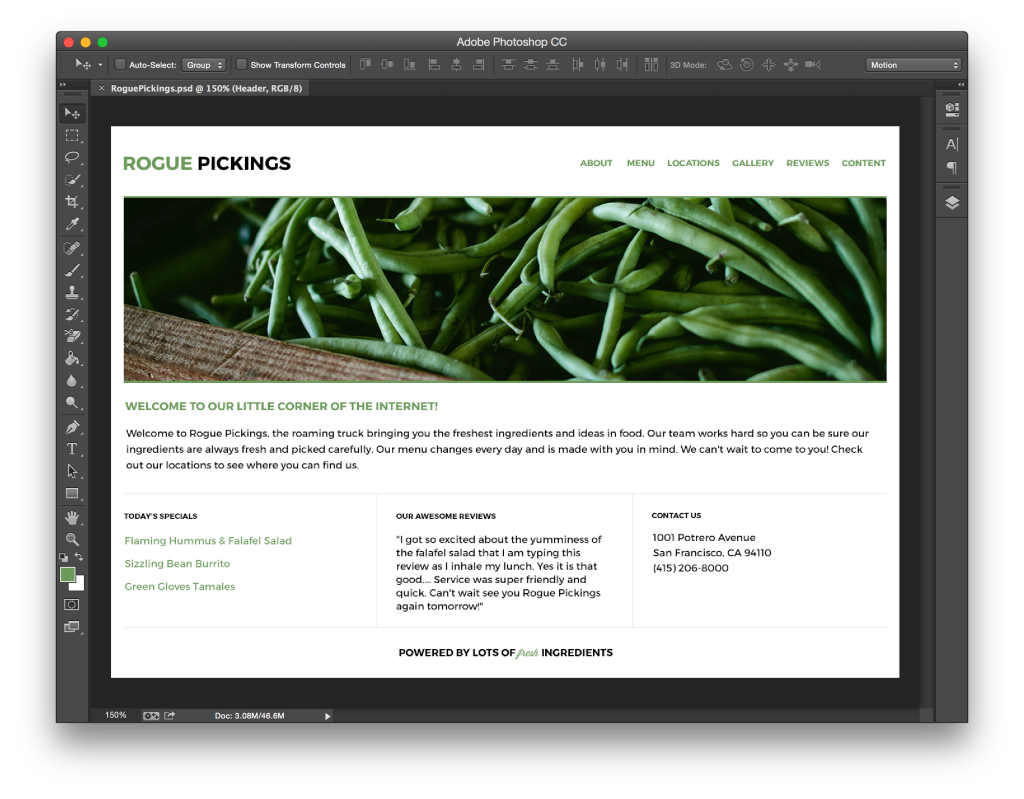 This is how I work with you: I start with your designs* in PSD form and code them into fully responsive web sites. Depending on your needs, I may hand code or use a CMS to bring your project to life. Communication is key before, during, and after the project.
*Although I can do basic design myself, it's kind of like asking your high school English teacher to teach you fractions. Totally possible, but not the best option. If you would like recommendations for a designer, please let me know! There are many talented designers looking for projects just like yours. 
Okay. Now that you have an idea of who I am and what I do, it's time for me to learn more about you! Fill out the form below, or send me an email at hello [at] kaitgoodwin [dot] com with the subject heading 'New Project' and include your name and contact information (email works best!), your website url, your budget for the project, any starting dates or deadlines you have, and a summary of what you're looking for.
I hope that answers all your questions! If not, feel free to email me what you want to know and I'll get back to you as soon as possible.