Since I wasn't blogging at this time last year, any challenges I (half-heartedly) joined I joined late. But this year I'm going to do better!
There are so many great book challenges that I want to enter them all! But then I realized that might be a bad idea. What if I don't finish (or start) them? So… here are the two challenges that I'm most excited about for 2017.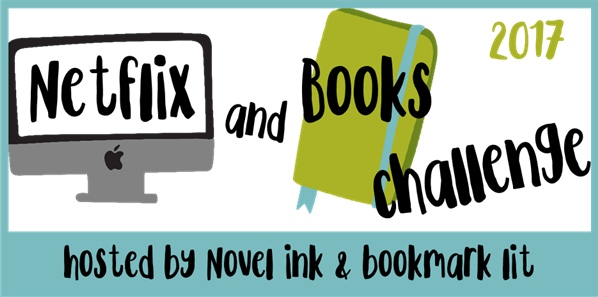 The Netflix and Books Challenge! This is hosted by Novel Ink and Bookmark Lit, and you can find out more by clicking the image! I'm so excited for this, because it mixes my two favorite things- binge reading and binge watching. So. My TBW list is a bit easier, so I'll do that one first.
Now, I'm not entirely sure what I'm going to read yet, so I guess I'll update that once I know what I'm reading! 🙂
Rock my TBR- because I really need to focus on reading what I already have. This one is hosted by The YA Book Traveler, and you can find out more by clicking the image! This year was my first year with my Kindle, so I spent a lot of time (and money, oops) building up my ebook library. But now I definitely have enough books that I'm set for a bit. It's time to get reading all the books I was so excited to get! (also I'm really glad because this one doesn't require me to have a tbr list… although I'll probably make one anyway.)
So what challenges are you participating in for 2017? Let me know in the comments, and good luck!