Should I have posted this yesterday? Yes.
Oops. Anyway, here's my wrap-up post for Dewey's 24 Hour Readathon October 2016!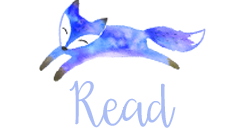 The Continent by Keira Drake
Molly's Pilgrim by Barbara Cohen
Twister on Thursday by Mary Pope Osborne
Dolphins at Daybreak by Mary Pope Osborne
The Music of Dolphins by Karen Hesse
Now for the End of Event Survey!
1. Which hour was most daunting for you?
I read from about 6pm-3am (hours 11-20), and the last one was definitely the most daunting, because I had been awake all day at work and then came home to read all night! Worth every second.
2. Could you list a few high-interest books that you think could keep a Reader engaged for next year?
When I got sleepy, I switched to middle grade books. Re-reading old favorites (hey there Magic Tree House!) upped my numbers and woke me back up.
3. Do you have any suggestions for how to improve the Read-a-thon next season?
Honestly, I love the readathon. Go admins!
4. What do you think worked really well in this year's Read-a-thon?
Like for me personally? Using tide, an app that times you and plays white noise. For the whole thing? That's a bit of a big question for me to be able to answer.
5. How many books did you read?
Five total!
6. What were the names of the books you read?
Answer above!
7. Which book did you enjoy most?
The Continent was the one I was most proud of finishing. Everything else was under 200 pages (and other than Music of Dolphins, under 100), and super quick and easy. It was also the only new book I read.
8. Which did you enjoy least?
Molly's Pilgrim was a much shorter book than I remembered it being, but since I read it when I was in second grade, I guess that makes sense. 🙂
9. How likely are you to participate in the Read-a-thon again? What role would you be likely to take next time?
11/10 will do again. I'm wicked excited because the next one is on my birthday! A whole day spend reading- I couldn't think of a better birthday present. 🙂 I think I'll try and host a mini-challenge in April, too. Maybe. We'll see.
Well Wishes & Candy Fishes,
Kait 🙂